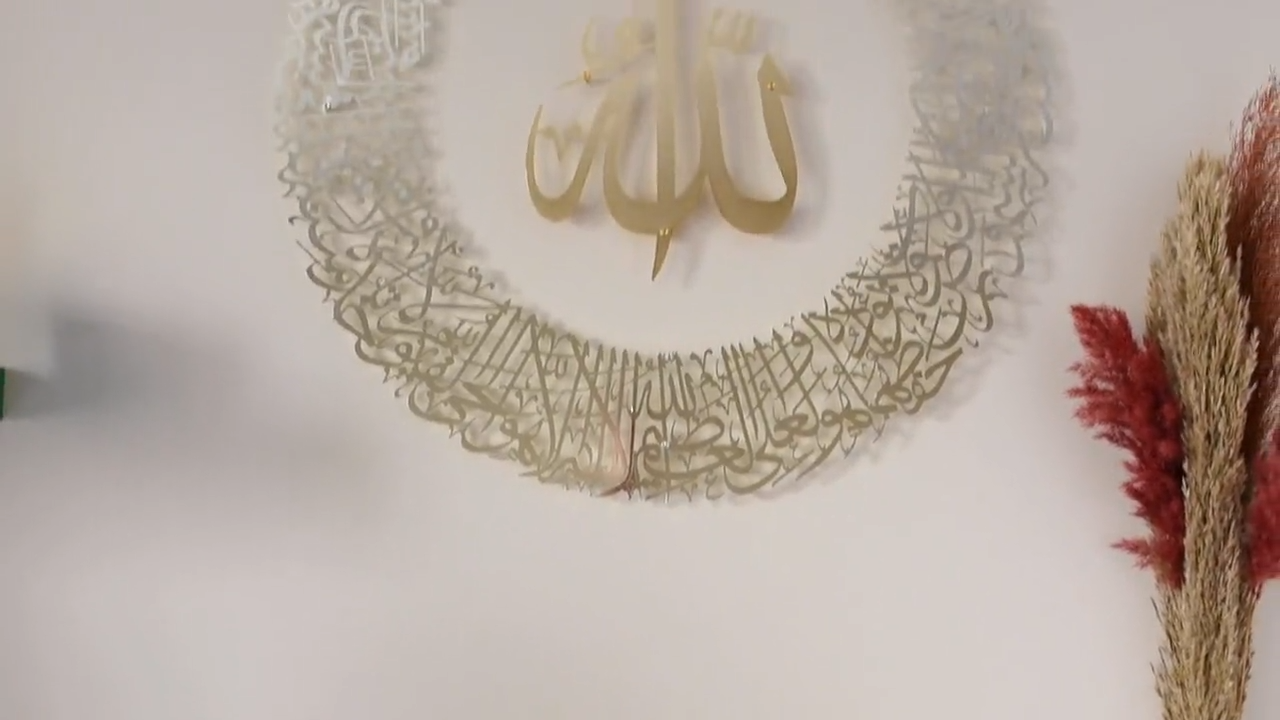 Circular Metal Ayatul Kursi is a great expression of the most important Verse of the Holy Quran. The artwork is consist of two separate pieces each hanged individually.

Easy to hang.
We are the expert on metal wall art decor portraits. Best quality materials are used in our product design.
• This product will be sent as ready.
• The product stands 2 cm from the wall
• You can hang each product with a single nail from the hanging attachment on the back.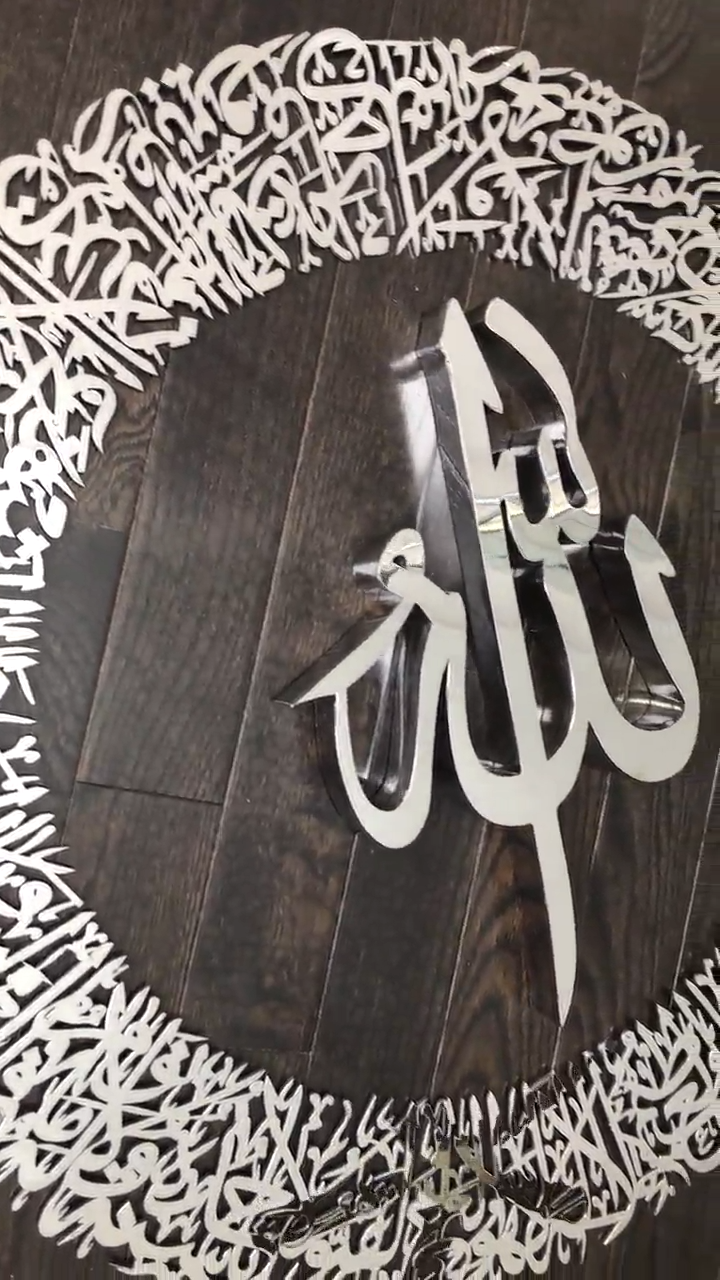 Meaning of Ayatul Kursi (Surah Al-Baqara 2:255):
"Allah! There is no god but He - the Living, The Self-subsisting, Eternal. No slumber can seize Him Nor Sleep. His are all things In the heavens and on earth. Who is there can intercede In His presence except As he permitteth? He knoweth What (appeareth to His creatures As) Before or After or Behind them. Nor shall they compass Aught of His knowledge Except as He willeth. His throne doth extend Over the heavens And on earth, and He feeleth No fatigue in guarding And preserving them, For He is the Most High. The Supreme (in glory)."